DO YOU CHOOSE PAPER?
14th December 2018
Boost Juice will now offer a paper straw option in every store across Australia!
After a successful paper straw trial, Boost Juice will now have paper straws in all 312 stores across the country. Customers are now able to choose which straw they would like to use to enjoy their favourite Boost the next time they're craving a fruity hit!
In addition to the introduction of a paper straw option, Boost Juice encourages customers to bring their own reusable cups and straws into store for their favourite drink and offers a discount with each smoothie or juice purchase using their reusable cup. 
Boost Juice will now also be selling a reusable cup with straw (RRP $25) and reusable straw kit (RRP $8), both available to purchase in-store. The gift that keeps on giving, the Boost reusable cup and straw kits are the perfect Christmas presents for those looking to enjoy their drinks in the most sustainable way possible. Customers will also receive a discount on every drink purchased using the cup, the cherry on top for the Boost aficionados in your life!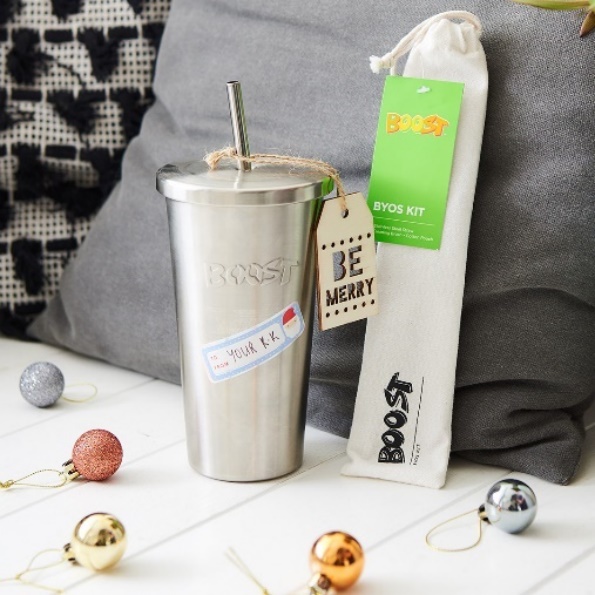 Popular Posts