Bitcoin Boom or Bust!
19th February 2018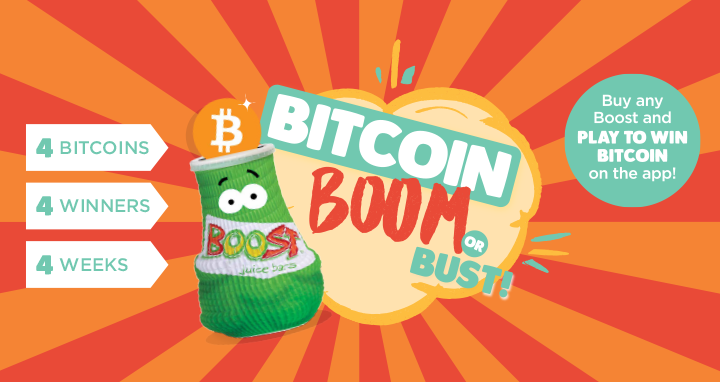 You've heard about it! You've talked about it! Bitcoin!
Now it's time to play to win your very own whole Bitcoin! We're giving you the chance to win 1 of 4 Bitcoins!
The value goes up and down; you can sit on it and hope that it grows and grows – or exchange it for cold-hard cash!!  Cha-ching!
All you need to do is buy your favourite Boost (any size), get your code and play to win a Bitcoin using our shiny NEW Boost app!
It really is that easy, so head into your local Boost store today. We love seeing you!
Popular Posts