NEW Bluey!
19th September 2022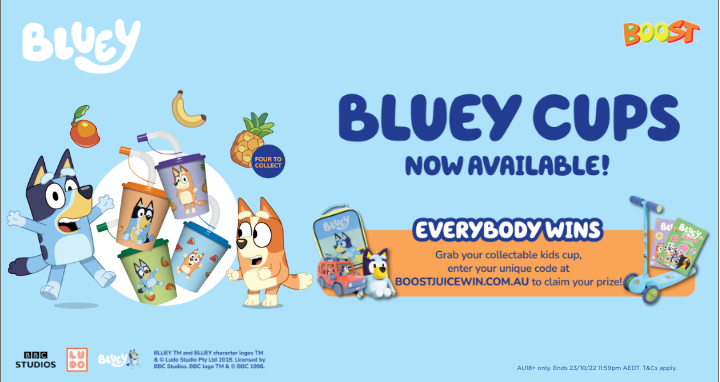 Everyone's favourite Heeler Family has arrived at Boost – For Real Life!
There are four cups to collect with designs featuring Bluey, Bingo, Bandit and Chilli.
Plus… Everyone wins!
There are heaps of super special prizes up for grabs with every purchase.
Simply find the unique code at the bottom of your cup and head over to boostjuicewin.com.au to claim your prize!
AU18+ only. Ends 23/10/22 11:59pm AEDT. T&Cs apply.
Head to https://boostjuicewin.com.au/terms-and-conditions-bluey for full terms and conditions. 
Popular Posts