NEW Boost, Give Me Strength
19th May 2023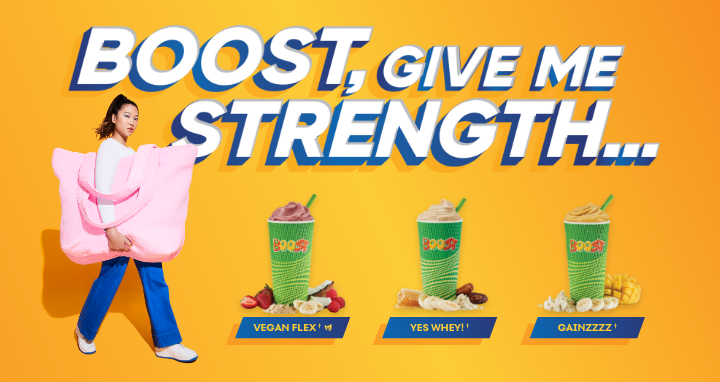 Stuck behind a slow-walker on the footpath?
Tolerating another average first date?
Boost, Give Me Strength!
For those moments where you need a little extra strength, Boost has three smoothies with the protein you didn't think you needed.
Yes Whey † – Stop monkeying around and go bananas for our new banana & date protein smoothie
Banana, dates, whey protein, honey, low fat milk, vanilla yoghurt & ice
Vegan Flex †

– Calling all berry lovin' bros and babes, it's time you levelled up with a hit of protein
Raspberries, strawberries, banana, plant protein, tropical juice, frozen coconut cream & ice
Gainzzzz † – Pump your biceps and taste buds with this mango protein pick-me-up
Mango, banana, whey protein, mango nectar, mango yoghurt & ice
Available for a limited time and not just for the fitness fanatics. 
Run to your local Boost to get your hands on one today!
Terms and Conditions: Available at participating Boost stores for a limited time. Check out boostjuice.com.au for full ingredients, allergens and nutritional information.
Suitable for vegans. Although products marked with this symbol

are made using plant-based ingredients, there may be traces of animal products due to potential cross contamination in store or during the external manufacturing process of the ingredients used in such products. 
† Whey Protein & Plant Protein with this symbol are not recommended to young children under 15 years, pregnant or lactating women. *For Original size. Available at participating Boost stores for a limited time.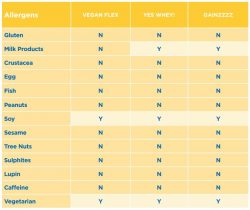 Popular Posts