NEW Boost x Indigiearth
10th March 2023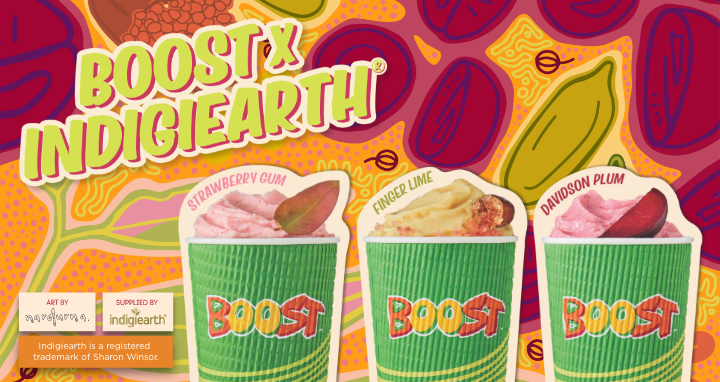 To learn more information, please see below:
Indigiearth, please click here
Nardurna, please click here 
Terms and Conditions: Available at participating Boost stores for a limited time. Ingredients depicted in the imagery are not reflective of the quantities or full ingredient listings contained in the drinks. Check out boostjuice.com.au for full ingredients, allergens and nutritional information. Indigiearth is a registered trademark of Sharon Winsor.
Popular Posts