Boost Juice bags top prize at the Global Franchise Awards 2022
02nd March 2022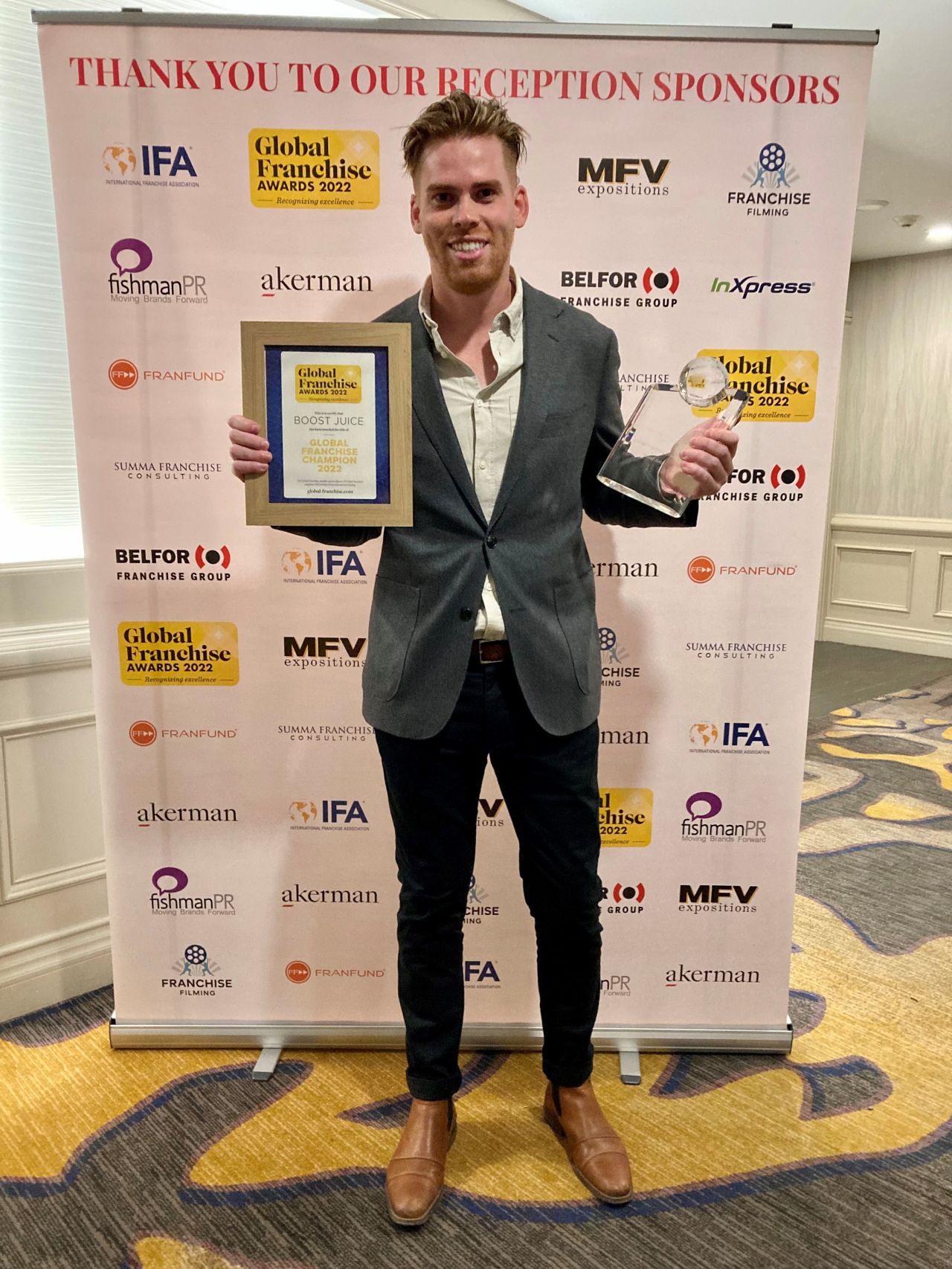 Boost Juice, the global fresh juice franchisor, has taken the Global Franchise Champion award home to Down Under. Check out the full list of winners here.
Anthony Geisler, the CEO of Xponential Fitness, was awarded the Contribution to International Franchising Award in recognition of his public advocacy of the franchise model, as well as the great strides made at Xponential under his helm. 
2022's Global Franchise Awards was held on 25 February at the Manchester Grand Hyatt, San Diego during the IFA Annual Convention, and saw 15 international brands take home 17 awards on the night for various categories and regions. 
This has proven to be the most successful edition of the Global Franchise Awards, with more brands entering than ever before and more categories to compete in. The ceremony was packed with some of the largest franchisors in the world, and amongst the most highly-experienced franchising professionals. 
"It's been a record year for the Global Franchise Awards, and that can only come down to the perseverance of franchise systems over two difficult years. Every brand that entered and won has had a fantastic year, and much to be proud of," said Kieran McLoone, editor of Global Franchise. 
"I would, however, like to extend a special congratulations to Boost Juice for taking the Global Franchise Champion award home. It says a lot about the brand that it continued to grow and innovate during 2021, when many were just trying to play catch-up to their lost 2020. The judging panel were especially impressed with how Boost supported its franchisees during the toughest parts of the year."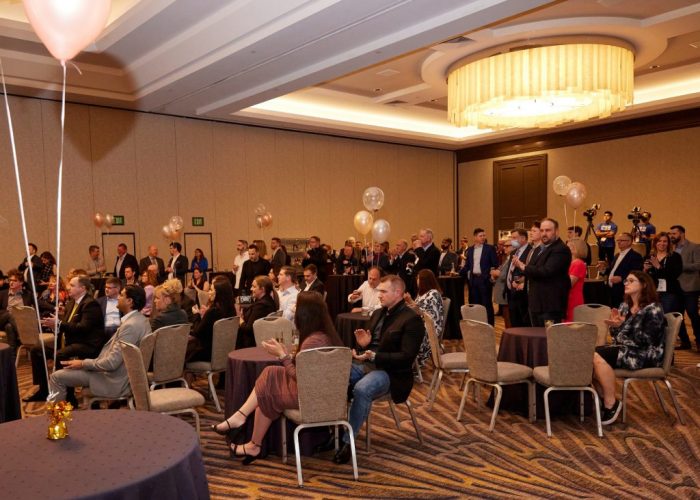 The highly experienced judging panel played a crucial role in the awards.
"I feel proud to be part of such a high quality judging panel at the Global Franchise awards this year," said Pip Wilkins, CEO of the British Franchise Association.
"All of finalists have shown a real commitment and drive to brand development and integrating this approach into further progressing international franchising, they really do deserve recognition for all their hard work."
The 18 category winners are: 
Global Franchise Champion – Boost Juice 
Contribution to International Franchising Award – Anthony Geisler, CEO, Xponential Fitness 
Best Food & Drink Franchise – Boost Juice 
Best Children's Service & Education Franchise – School of Rock 
Best Fitness Franchise – Snap Fitness 
Best Lifestyle Franchise – Mr. Jeff 
Best Signage & Communications Franchise – FASTSIGNS 
Best White Collar Franchise – Express Employment Professionals 
Best Emerging Franchise – Ice Cream Lab 
Best Nursing & Care Franchise – Home Instead 
Best Property Maintenance Franchise – Chem-Dry 
Best Franchise Law Firm – Hamilton Pratt 
Best Franchise Consultancy – MSA Worldwide 
Best PR & Marketing – Local Fame 
Regional Champion Americas – School of Rock 
Regional Champion Europe – Bodystreet 
Regional Champion Asia-Pacific – Just Cuts 
Regional Champion Middle East & Africa – Danube Home 
Newest inductees into the Global Franchise Hall of Fame – Brad and Sherri Fishman, Fishman Public Relations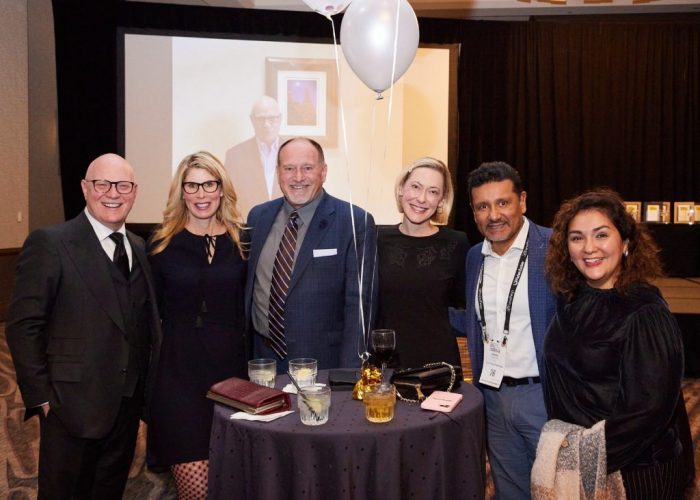 The Global Franchise Awards 2022 would not have been possible without our sponsors, which include Franchise Payments Network, Fishman PR, The Franchising Centre, Franchise Ready, and our platinum sponsor, MSA Worldwide.  
Our ceremony was also generously sponsored by the following organizations: MFV Expositions, Franfund, Summa Franchise Consulting, InXpress, FishmanPR, Akerman, Belfor Franchise Group, and Franchise Filming. 
Source: https://www.global-franchise.com/news/boost-juice-bags-top-prize-at-the-global-franchise-awards-2022
Popular Posts