NEW Colour Blast
07th August 2023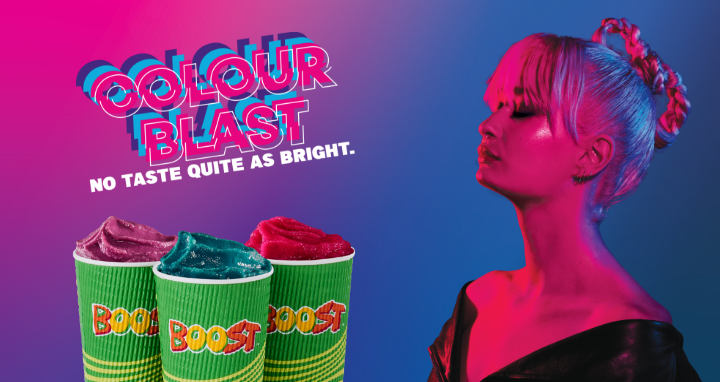 Here's the squeeze – we've got three new vibrant flavours to send your tastebuds into a frenzy.
Sip the sour lime tang of Electric Blue. Steal a kiss from our pink lychee sweetheart, Fuchsia Flash. And plunge into a pineapple and goji berry purple paradise with Vivid Violet.
Fuchsia Flash – Bright pink, sweet lychee crush.
Strawberries, lychees, pink dragon fruit, apple juice, mango nectar, sorbet & ice.
Vivid Violet – Powerful purple with a pineapple hit and subtle goji berry aftertaste.
Black goji berry, pink dragon fruit, pineapple, tropical juice, strawberry yoghurt & ice.
Electric Blue – A sour but smooth blue drink with a taste of the tropics and a sour lime tang.
Mango, blue spirulina, lime juice, mango nectar, mango yoghurt, sorbet & ice.
COLOUR BLAST is brightening your day and pouring your technicolour dreams into something juicy. For a limited time only, sip it before the lights go out ✨
Terms and Conditions: Although products marked vegan are made using plant-based ingredients, there may be traces of animal products due to potential cross contamination in store or during the external manufacturing process of the ingredients used in such products. Available at participating Boost stores for a limited time.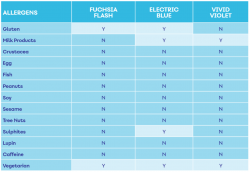 Popular Posts