Boost Cup Design Shake Up!
19th February 2020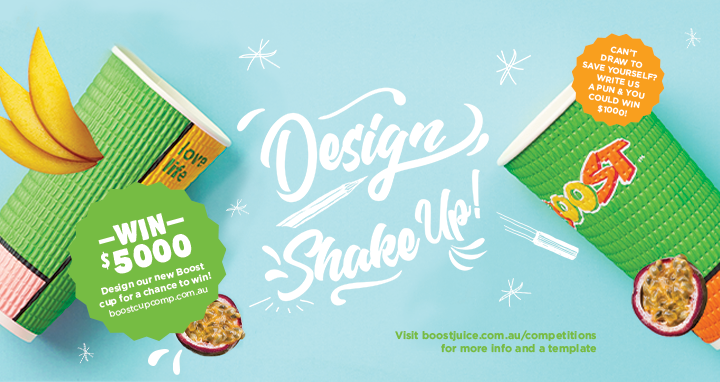 For 20 years, we've stood by our iconic green cups. But Janine has made the call… it's time to shake things up! 
We are calling all Boost lovers to join in on the creative fun and get designing. The hottest, craziest Boost Cup design will be printed on cups nationwide! AND, win up to $5,000 COLD HARD CASHOLA! And each runner up $2,000!
Drawing not your thing? Show us how punny you can be instead! Look for the competition post on our facebook page, and enter a pun in the comments section.  First prize will take home $1000! And each runner up $500!
What are you waiting for? Visit boostcupcomp.com.au and download your Boost cup template now and enter as many times as you like!
This competition is open to all Australian residents and will run from 20/02/20 to 31/03/20.
Popular Posts