NEW Dangerous Day To Be A Berry!
18th July 2022
It's a Dangerous Day to be a Berry!
Oh, you better believe it.
Our three irresistible drinks will have you reaching for more!
Bangin' Blueberry is bang on!
Lychee Charm will charm your socks off and Strawbs Mango is back by popular demand!
Better put your big berry pants on, make your way down to Boost and try one or all three today before they're all gone!
Terms and Conditions: Available at participating Boost stores for a limited time. Check out boostjuice.com.au for full ingredients, allergens and nutritional information.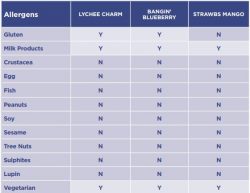 Popular Posts