Exam Cram
04th November 2019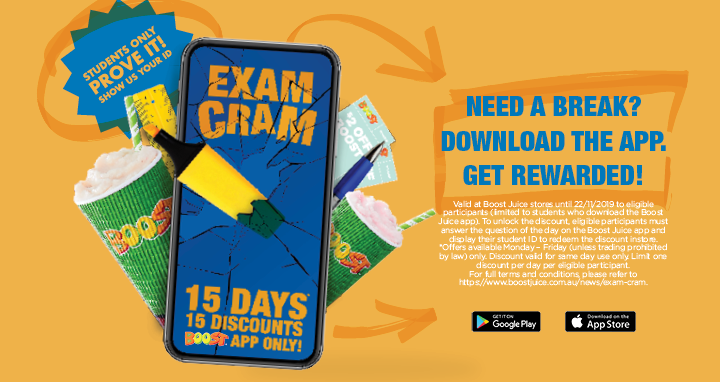 CALLING ALL STUDENTS!
In case of a study emergency, break into the Boost app!  We've got 15 genius level deals across 15 days to get you through exam season.
If you're a student in need of a study break, head over to the Boost app and beat the daily brain teaser to unlock exclusive discounts.
Download Boost App
Available at participating stores excluding Surfers Cavill, Surfers Hard Rock & Byron Bay. For full t&c's check out https://www.boostjuice.com.au/terms-conditions-exam-cram-giveaway/.
Popular Posts