NEW Fantasty Wondersips
26th June 2023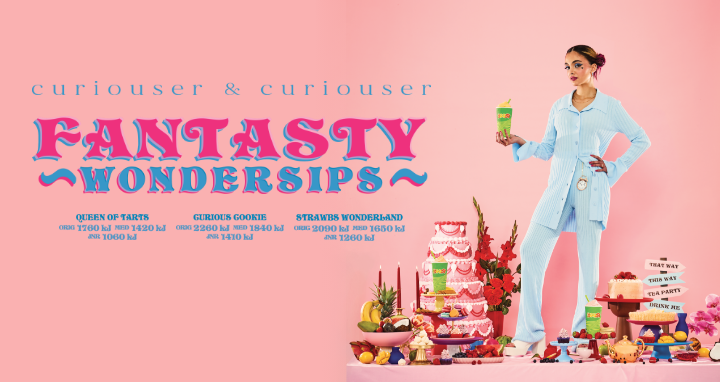 The Hatter is mad, the white rabbit is late! Alice is confused and our drinks taste like cake!
Experience a wonderland of flavour with new range 'Fantasty Wondersips' – 3 curious new drinks that will have your head spinning with excitement…
Strawbs Wonderland – a wonderfully creamy strawberry smoothie, like a strawberry shortcake.
Strawberries, golden biscuit, low fat milk, strawberry yoghurt, sorbet & ice
Queen of Tarts – a combination of the tangy flavour combo of passionfruit and creamy lemon curd.
Passionfruit, lemon curd, mango nectar, vanilla yoghurt, mango yoghurt & ice
Curious Cookie – incredible curious flavours of cinnamon and caramel together… like a spiced biscuit.
Banana, caramelised cookie, cinnamon, low fat milk, vanilla yoghurt, sorbet & ice
No need to go chasing any rabbits; head into your local Boost and take your tastebuds to wonderland! 
Tick tock – these drinks are available for a limited time only.
Terms and Conditions: Available at participating Boost stores for a limited time. Ingredients depicted in the imagery are not reflective of the quantities or full ingredient listings contained in the drinks.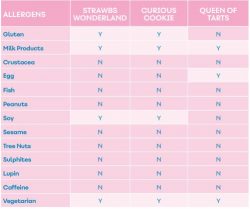 Popular Posts