NEW Colour Blast Range!
30th May 2021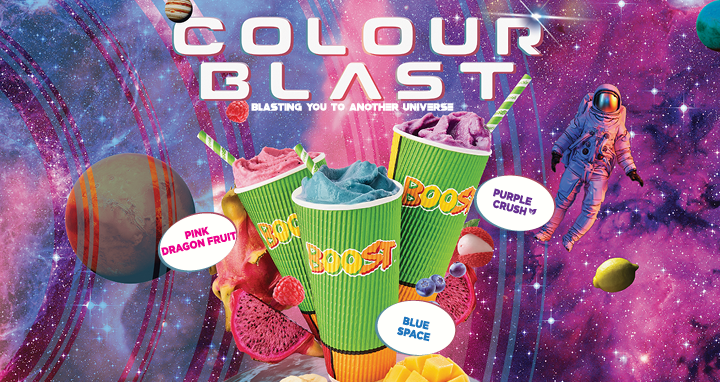 If you feel like you need a little space, why not let us take you on a colourful intergalactic adventure?
Get your space suit on and get ready for launch as we introduce you to our Colour Blast range with 3 new drinks that will blast you to another universe!
Blue Space – Mango, blue spirulina, banana, tropical juice, mango yoghurt, vanilla yoghurt and ice
Purple Crush

– Blueberry, lychee, pink dragon fruit, tropical juice, apple juice, sorbet and ice
Pink Dragon Fruit – Pink dragon fruit, raspberries, tropical juice, mango nectar, strawberry yoghurt and ice
Time to take this plutonic relationship to the next level- launch yourself down to Boost to try one or all three today!
T&C's/Disclaimer: Although products marked with this symbol

are made using plant-based ingredients, there may be traces of animal products present due to potential cross contamination in store or during the external manufacturing process of the ingredients used in such products.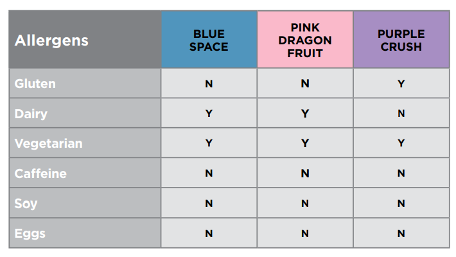 Popular Posts