NEW Mango Bobbles Are Here!
02nd August 2021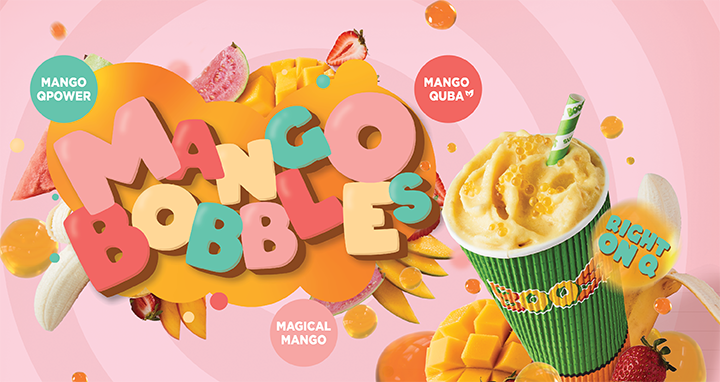 If you're looking for a way to make your favourite mango smoothies even more magical, our smoothologists at Boost have just the thing for you!
Introducing Mango Bobbles*, our newest taste sensation guaranteed to double the fun.
These bouncy, bubbly, one-of-a-kind bobbles are so unique they were exclusively made for Boost! 
They're right on Q in our new Magical Mango, Mango Qpower and Mango Quba smoothies!
Mango QPower – Fresh watermelon juice, Mango, Mango nectar, Mango yoghurt, Sorbet, Mango Bobbles & Ice
Magical Mango – Mango, Banana, Mango Nectar, Vanilla Yoghurt, Mango Bobbles & Ice
Mango Quba

– Guava nectar, Mango, Strawberries, Mango Nectar, Sorbet, Mango Bobbles & Ice
Quick, grab your squad and bounce into Boost to quench your mango thirst with one or all three today!
Terms and Conditions: Available at participating Boost stores for a limited time. Check out boostjuice.com.au for full ingredients, allergens and nutritional information.
*Our Mango Bobbles are vegan have been specially created for Boost using seaweed extract and contains no gelatin.
Popular Posts