NEW Taste Summer This!
04th October 2021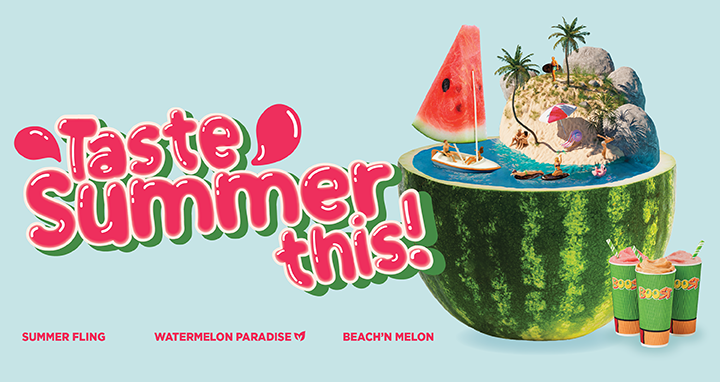 Time to sail away from winter as we're diving early into Summer at Boost!
Bring on the good times, tan lines and tropical taste of beach days, we say!
Introducing our three new mouth-watering watermelon drinks that will be sure to transport you right to paradise. 
Watermelon Paradise

– Watermelon Juice, Mango, Pineapple Blend, Frozen Coconut Cream, Sorbet and Ice
Summer Fling – Watermelon juice, Raspberries, Lime juice, Strawberry Yoghurt, Sorbet and Ice
Beach'n Melon – Watermelon Juice, Tropical Juice, Blueberries, Lychees, Strawberry Yoghurt, Sorbet and Ice
Time to surf on down to Boost to Taste Summer This today! 
Terms and Conditions: Available at participating Boost stores for a limited time. Check out boostjuice.com.au for full ingredients, allergens and nutritional information.
Although products marked with this symbol  

 are made using plant-based ingredients, there may be traces of animal products present due to potential cross contamination in store or during the external manufacturing process of the ingredients used in such products.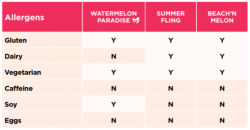 Popular Posts