NEW Pink Dragon Fruit!
19th April 2022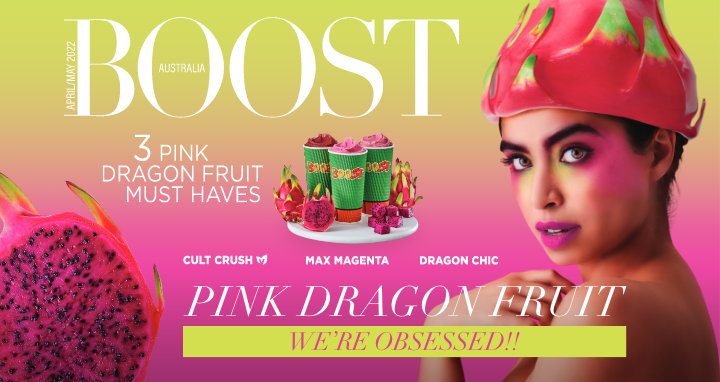 We know it's only April but we're calling it – Pink Dragon Fruit is THE TREND OF 2022.
The world has fallen truly, madly, deeply in love with this fruit.
It's bold, bright and juicy. It's a cross between a kiwi, a pear and watermelon – it's hard not to love!
Trust us when we say these three drinks are MUST HAVES:
Cult Crush

– Pink Dragon Fruit, Peach Iced Tea Powder, Mango, Mango nectar, Sorbet & Ice
Max Magenta – Pink Dragon Fruit, Freshly Juiced Watermelon, Apple juice, Strawberry yoghurt, Sorbet & Ice
Dragon Chic – Pink Dragon Fruit, Mango, Mango nectar, Strawberry Yoghurt & Ice
You better be quick to get your hands on the hottest new drinks.
Strut down to Boost to try one or all three today!
T&C's/Disclaimer: Available at participating Boost stores for a limited time. 
Although products marked with this symbol

are made using plant-based ingredients, there may be traces of animal products present due to potential cross contamination in store or during the external manufacturing process of the ingredients used in such products.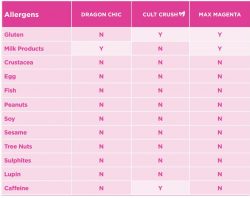 Popular Posts