START SUMMER EARLY!
22nd October 2018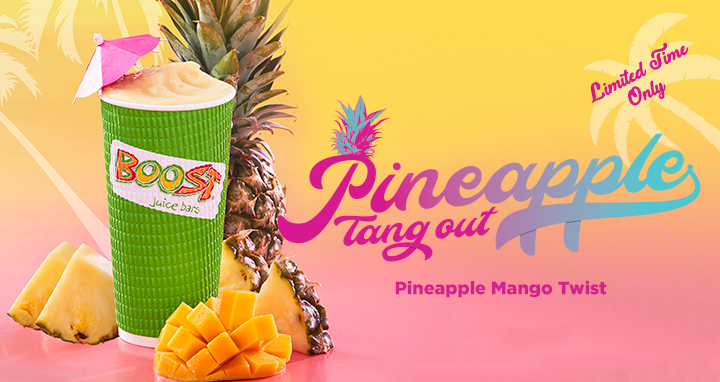 Thirsty for some summer goodness? Because we are! We've been hanging out for summer and really can't wait any longer, so we're now blending the yummiest pineapple drinks ever! Introducing the Pineapple Tang Out range starring Pineapple Mango Twist, Pineapple Sunshine* and Pash n Pine Crush*! It's pretty hard not to crush on these pineapple drinks that are making our other's a little jealous!
Give your taste buds a sip of summer today with a Pineapple Tang Out! Available for a limited time only.
Ingredients:                      
PINEAPPLE MANGO TWIST – Mango Nectar, Mango, Pineapple, Vanilla Yoghurt & Ice
PINEAPPLE SUNSHINE – Pineapple Juice, Coconut Water, Fresh Pineapple, Banana, Vanilla Yoghurt, Sorbet & Ice (*Not available in WA/NT)
PASH N PINE CRUSH – Pineapple Juice, Passionfruit, Pineapple, Sorbet & Ice (*Not available in WA/NT)
Come and visit us in store. You know we love to see you!
Popular Posts