The Grinch Steals Boost
19th November 2018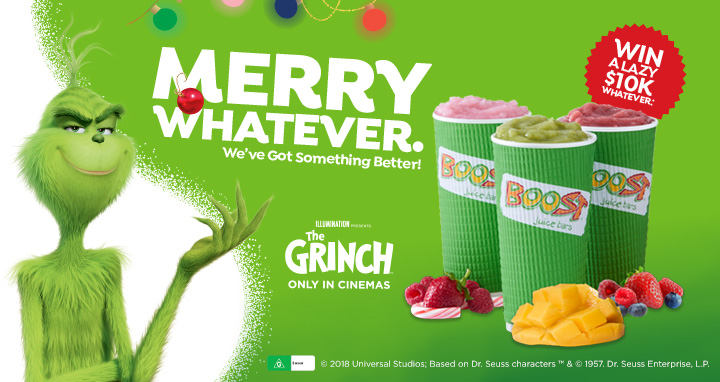 Ingredients:
Candy Cane Crush – Candy Canes, Strawberries, Raspberries, Coconut Water, Sorbet & Ice
Merry Cherry Crush – Cherries, Strawberries, Raspberries, Apple Juice, Sorbet & Ice
Green Mango Crush – Mango, Banana, Spinach, Mango Nectar, Sorbet & Ice
And that's not all! You also have a chance to win a lazy $10k!
To have yourself a Merry Whatever, simply head into your local Boost store, purchase any Christmas Crush and swipe your Vibe card to go into the draw. It really is that easy. If you don't already have a Vibe card you can either download the app and sign up or ask our Boosties for a cardboard card… old school style.
Competition now closed. Congratulations to our winners:
Major Prize: $10,000
Minor Prize: Grinch Merchandise Prize Pack and Movie Pass
C. Johnson, QLD
W. Grimmond, QLD
B. Saunders, SA
S. Rea, VIC
K. Steer, QLD
K. Briant, NSW
M. Tait, QLD
J. Allas, VIC
R. Khoury, VIC
A. Baggott, QLD
C. Thomas, SA
J. Im, NSW
B. Kavanagh, VIC
R. Tayber, QLD
K. Thomas, WA
S. Ferris, QLD
J. Burr, QLD
C. Clarke, QLD
T. Fraser, QLD
A. Dobbyns, WA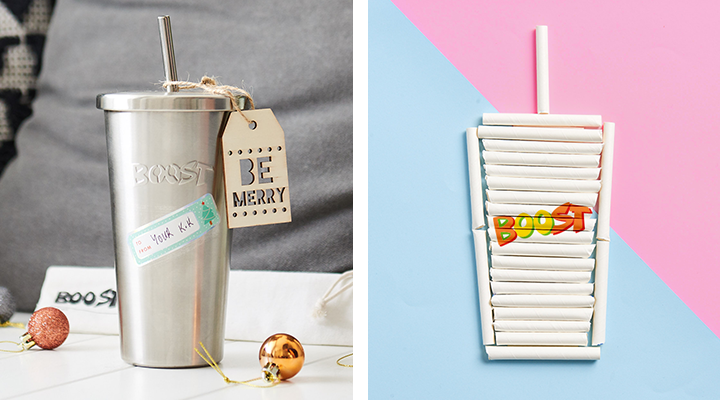 Popular Posts