It's Totes Vegan – Creamy, velvety smoothies!
03rd March 2021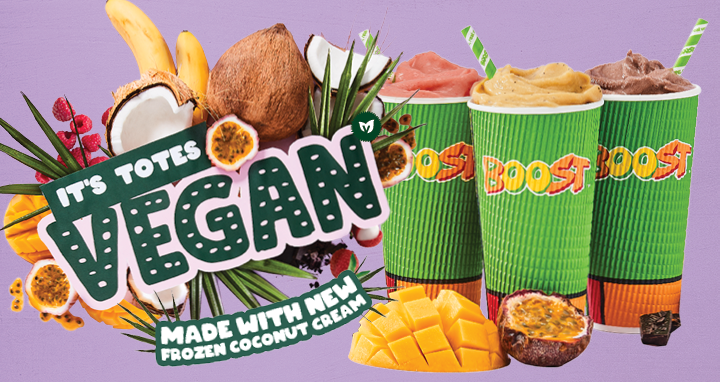 Our new It's Totes Vegan smoothies are totes delicious, totes creamy and most importantly – TOTES VEGAN!
Using a brand new ingredient – frozen coconut cream, we have created a range that has the delicious velvety creaminess of our smoothies; now available as a vegan alternative!
Whether you're vegan or not, this range has something for everyone, so come and try them for yourself!
It's Totes Vegan Smoothie Range:
MANGO PASH N' GO – Mango, mango nectar, passionfruit, banana, frozen coconut cream & ice
LYCHEE LOVIN' BERRY – Raspberries, lychees, mango, mango nectar, frozen coconut cream & ice
COCONUTS FOR CHOC – Banana, soy milk, chocolate powder, coconut milk, frozen coconut cream & ice 
Available now at all Boost Juice locations. We know you totes won't regret trying one, or all, today!
T&C's/Disclaimer:
Our 'It's Totes Vegan' range and frozen coconut cream is suitable for vegans. Although products marked with this symbol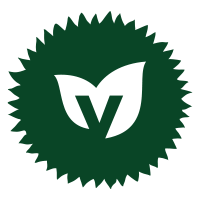 are made using plant-based ingredients, there may be traces of animal products present due to potential cross contamination in store or during the external manufacturing process of the ingredients used in such products.
Popular Posts