Very Berry Raspberry
15th July 2019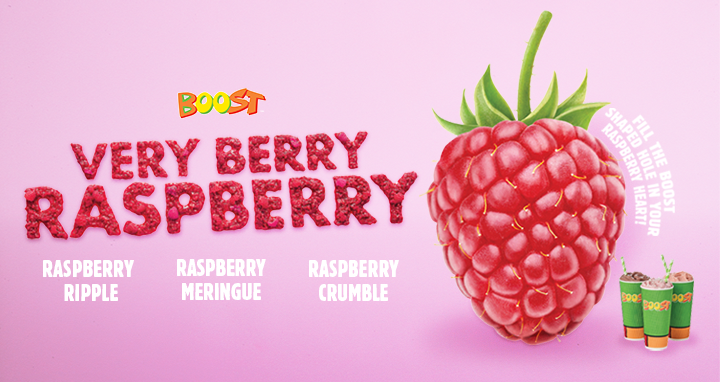 It's true… we're pretty sure that there is a Boost shaped hole in every raspberry loving heart! So the only thing to do was to dream up a Very Berry Raspberry range!
We've created three new insanely good smoothies to choose from! Raspberry Meringue, Raspberry Ripple & Raspberry Crumble.
Raspberry Meringue – Raspberries, freshly juice watermelon, meringue*, strawberry yoghurt, vanilla yoghurt & ice *CONTAINS EGGS
Raspberry Ripple – Raspberries, chocolate powder, dates, strawberry yoghurt, milk & ice
Raspberry Crumble – Raspberries, oats, cinnamon, apple juice, coconut water, vanilla yoghurt & ice
What are you waiting for? Try one or try them all! Pop in and see us today!
Popular Posts