VitaMAX
01st June 2020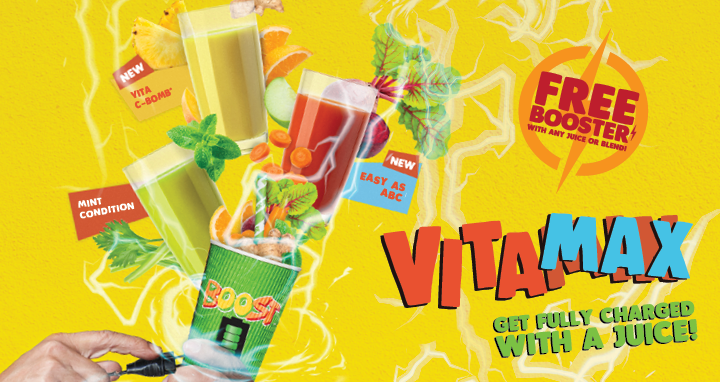 Get fully charged with a juice!
Are you ready to get FULLY CHARGED? If you're finally steppin' on out, our VitaMAX juices are just the thing to help put your best foot forward!
Packed full of the good stuff (including a FREE Vita Booster with every juice or blend!) VITA C-BOMB, EASY AS ABC and MINT CONDITION will have you ready to face any challenge that comes your way.
VITA C-BOMB – Orange, apple, pineapple, ginger, mango & ice
EASY AS ABC – Apple, beetroot, carrot & ice
MINT CONDITION – Mint, apple, spinach, cucumber, celery & ice
 
What are you waiting for? Try one or try them all! Head into Boost and say hi or simply order online via our app today!
Popular Posts