Wild n' Fruity – New tastes that will drive you wild!
29th December 2020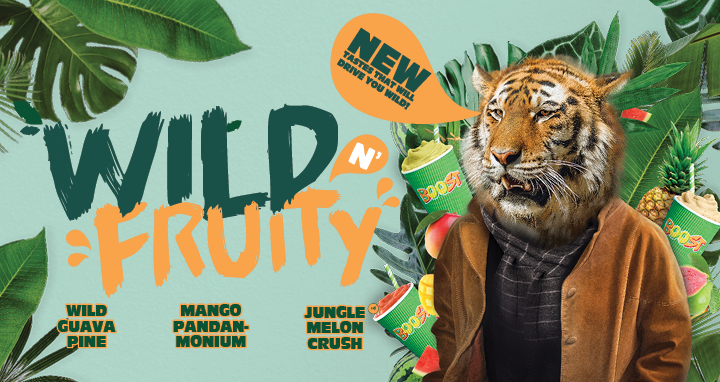 Introducing a NEW tropical adventure for your taste buds! The latest taste expedition at Boost introduces a new ingredient, PANDAN, among many more exotic delights.
Take flight into flavour country with one of our new WILD n' FRUITY Smoothies!
Wild n' Fruity Smoothie Range
MANGO PANDAN-MONIUM – Mango, coconut pandan powder, coconut mylk, milk, mango yoghurt, sorbet & ice
WILD GUAVA PINE – Pineapple, guava nectar, mango, tropical juice, vanilla yoghurt, sorbet & ice
JUNGLE MELON CRUSH – Freshly juiced watermelon, mango, strawberries, sorbet & ice
There's only one way to find out how wildly delicious these drinks really are! So what are you waiting for? Try one, or all today!
Popular Posts